Moving from Just in Time to Just in Case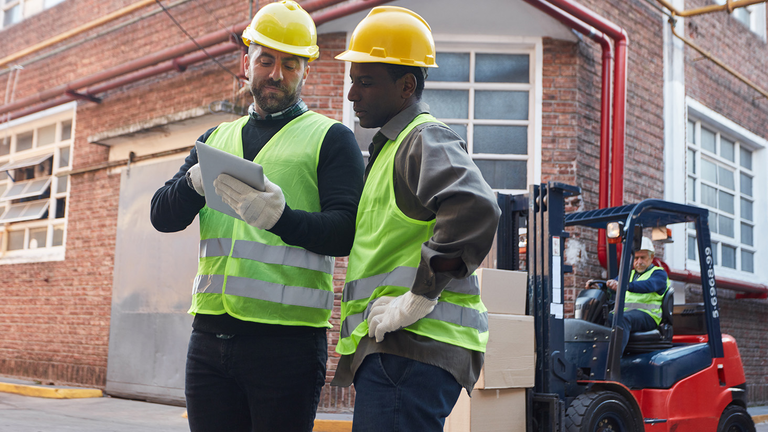 The Covid-19 crisis calls for re-balancing priorities.
MAY 27, 2020
In pursuit of ever-greater efficiency, many businesses de-emphasized supply chain flexibility and resilience. Today's situation calls for rebalancing priorities. Consider for a moment the farms growing food for commercial users here or in China. Pre Covid-19, these farms were highly efficient and offered products at the lowest possible cost. Today the commercial market has been decimated, and farmers are forced to dump strawberries or cull herds, financial victims of unanticipated change. To withstand a crisis, or better yet to come out of it stronger, balance the low cost and efficiency of the JIT model with the need to be nimble and agile in reacting to market changes.
Here are some components of a "Just in Case" supply chain.
Simplicity
Simplifying the supply chain will allow you to focus on adapting to changing dynamics. Harley-Davidson's recently announced "Rewire Playbook" lowers production volumes in reaction to reduced demand, while also eliminating models. By simplifying, they're sharpening their focus on the products that matter most to clients.
Outsource activities that aren't core to your business, so management's time and attention are devoted to activity that supports business continuity.
In the current environment, even longstanding suppliers should be revalidated for credit worthiness and disaster recovery capabilities. Simplify the task by distilling the number of suppliers to those most critical.
Collaboration
Prioritize partners who have skills, tools and knowledge that will enhance your company's capabilities and minimize your risk. Suppliers who operate in multiple markets or who can flex up or down increase your company's agility. Factor that value into all sourcing decisions.
Resilience
Consider producing closer to the selling market, holding a larger inventory of sensitive items or double sourcing key products. Build insights and visibility to change by eliminating layers between manufacturing and the final customer. To get direct, early feedback on local conditions, place "boots on the ground" in overseas manufacturing locales or in key selling markets.
Redundancy
To reduce risk, build your Plan Bs. Last year we had the highest number of trucking bankruptcies in memory. The pace of trucking bankruptcies continues compounded by air and ocean service cancellations and sky-high air freight rates. We'll see additional domestic trucking bankruptcies later this year plus air and ocean carrier consolidation or bankruptcies. To protect your business from disruption and to combat price volatility, design – and put into action – a Plan B for each of your main supply chain providers.
Innovation
The risk of change goes way down in a crisis. If something's not working today, there is little risk in trying something new. Many of the marketplace changes we're experiencing now – the continued migration to e-commerce, the growth of new delivery services and working from home, to name a few – will probably remain with us. Think of ways your business can benefit from the changed environment. Speed company decision-making and try out something new to meet the changing circumstances. To paraphrase Rahm Emanuel, don't let a serious crisis go to waste. It's an opportunity to do things that you never thought possible.
Lauren Pittelli is the founder and Principal of Baker Logistics Consulting Services, Inc., a consulting firm focused on addressing transportation, trade and customs consulting needs. Prior to starting Baker, she spent 30 years in senior leadership roles in the freight forwarding and customs brokerage industry, providing transportation, customs and contract logistics services to shippers. A graduate of Harvard College, she is also a licensed U.S. Customs House Broker.
Original Article: https://www.industryweek.com/supply-chain/planning-forecasting/article/21132390/moving-from-just-in-time-to-just-in-case
Subscribe to our newsletter and exclusive Leadership content.
We respect your privacy and won't spam your inbox