The Keys For Manufacturers To Connect With Big Buyers
Landing a contract with a big buyer can have an equally big impact on your business. However, large buying organizations tend to do things a bit differently than the clients you're likely used to serving.
If you want a real chance at landing those big fish, you need to understand how they think and how their processes work.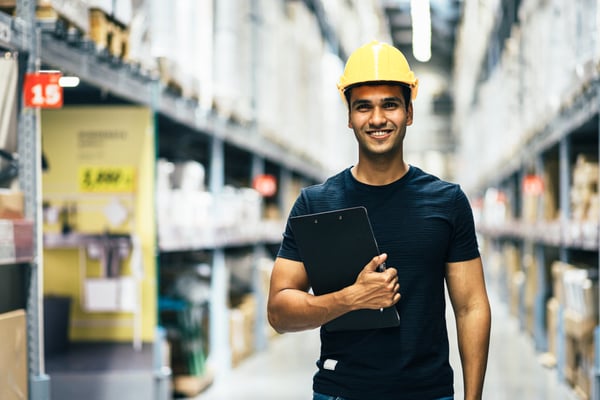 How To Find Buyers
It can take an exceptionally long time for large buyers to put together their shortlist. They start by clearly defining their specific needs for a product or service, and only when they have a very clear, strong grasp of what they want do they go looking for a provider. This process is very in-depth and time-consuming.
This may sound daunting, but don't count yourself out of the running; simply by providing the right information, you can significantly increase your chances of landing on these shortlists. So where are these big buyers? They're on Thomasnet.com!
Listing your business on the Thomas Network is one of the most valuable places to showcase your industrial company. As a supplier discovery network, it helps connect suppliers and buyers together. In fact, every two seconds a buyer evaluates a supplier on the platform.
Want to win more business by listing your company in front of the most qualified industrial traffic? List your business here.
How To Get On Big Buyers' Shortlists
Because the initial decision-making process is so involved, big buyers will only consider partnering with you if they have a clear understanding of what you bring to the table and how it's different from what your competitors can offer.
Providing the right level of detail is the key to making it onto coveted shortlists. That starts with knowing what these buyers are looking for in a supplier, and then ensuring that they can easily discern whether you fit the bill.
Skip the tips and make the shortlist now.
But what exactly are they looking for?
Downloadable CAD & BIM files — Offering

CAD and BIM

drawing downloads online enables engineers and designers to access the information that they need in the exact format they require. These CAD drawings can be inserted into other major CAD software programs and emailed or downloaded to whoever needs them.

What you're all about — Your company profile should tell buyers who you are, what you do, why you're the superior choice, and how you benefit your clients' operations and bottom line.
Where you are — Are you regional, national, or international? What regions do you serve? From how many locations do you deliver? Do you offer on-site support?
What industries you serve — Which industries can benefit most from your core capabilities? How have you successfully diversified into other markets?
Who you serve — While respecting any NDAs you have in place, provide a sample list of current clients for reference.
What you do — If you're a supplier of stock or configurable products, buyers will want detailed product specs. If you're a custom manufacturer, provide comprehensive capabilities information, machine lists, and sample project pages.
How well you do — Some large buyers will automatically write you off if you don't disclose your annual sales, so make sure this information is readily available to them.
What you use — Provide a manufacturing equipment list so buyers know what equipment you'll be using to meet their needs.
What you're capable of — What capacities do your machines have? How does your warehouse system deliver products? Supplying accurate information is crucial.
How qualified you are — Providing certification and compliance information is also very important. Most large buyers insist that their suppliers have a certain level of certification and implement a thorough QC process.
Who you are — Who are the people behind your business, and what can they offer to big buyers? Make this information clear at each step of the supplier discovery and purchasing process. Offer a simple list of contact information so prospects can easily reach you.
Ready To Land Your Dream Customer?
Once you've successfully made it onto a shortlist, you still have quite a bit of work to do. To get a more in-depth look at the buying process for large companies, and how you can increase your chances of scoring that dream client, download our free eBook, "How Big Companies Choose New Suppliers."
Or, to discuss industrial content marketing strategies that can boost your brand awareness among big-name buyers, reach out to the industrial marketing experts at Thomas today.
Original Article: https://blog.thomasnet.com/keys-for-manufacturers-to-connect-with-big-buyers
Subscribe to our newsletter and exclusive Leadership content.
We respect your privacy and won't spam your inbox