4 Critical Steps In Change Management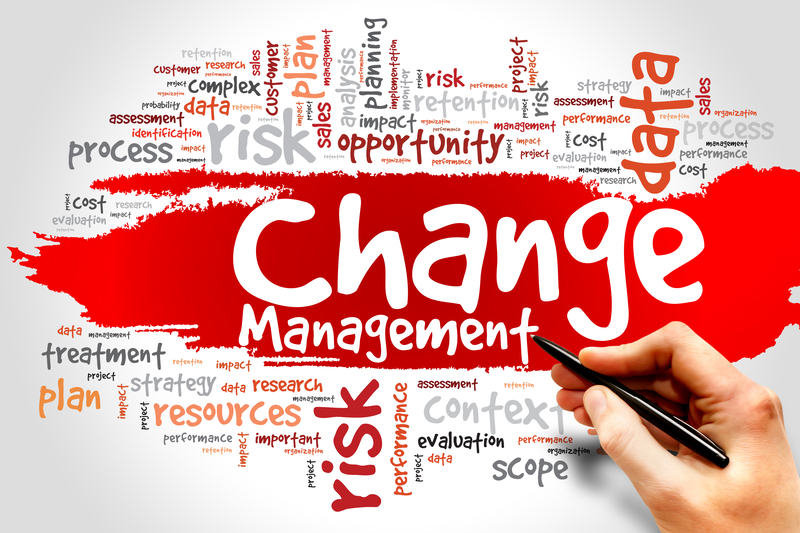 Every organization handles change differently – there's no one-size-fits-all approach. There are many steps involved, and if some of them are not handled correctly, the entire initiative can be undermined. Here are four such steps that are critical to change management.
1. Identify the Need for Change
Before starting the change management process, it is important to figure out what exactly needs to change. Doing this requires a thorough analysis of the organization's current position and where it needs to be. This will reveal opportunities, allowing you to see if they'll substantially impact the organization's goals.
Once you determine that the change needs to happen, then it's time to start planning the process. At this point, it would be prudent to take a data-driven and structured approach to achieving an effective change management process. One way to accomplish this is to set SMART goals.
2. Prepare Everyone in the Organization for Change
All teams across the organization need to brace for change. Change brings an operational and cultural shift, and this can be met with heavy resistance if people aren't prepared for it. A big part of this is ensuring that all employees understand why the change must happen.
Over time, people become accustomed to the status quo: the way things have always been done. Communicating the need for change to them and listening to their feedback will lead to greater buy-in. Everyone needs to feel like their part of the change management process. That way, they will be motivated to contribute rather than resist it.
3. Implement the Change
Change management won't happen if it is not implemented. After the planning and preparation for the initiative, the real work begins. While it is just a matter of carrying out the steps outlined in the plan, splitting the steps into manageable chunks is much better. Doing this smoothens the transition, allowing employees to adapt to the change gradually. That way, the organization and its employees don't bite off more than they can chew.
During implementation, it's upper management's job to keep morale at an all-time high. Even the best plans can run into roadblocks, and contingencies must be set in place to mitigate their impact on the project's momentum (this should be handled in the planning stages). Transparency and communication should also be maintained so that everyone doesn't lose sight of the goal at hand.
4. Sustain the Results
Even if the initial implementation was successful, many change managers don't realize that the work has only begun. If the conscious effort is not made to standardize the procedures taken to achieve the results, the prior status quo can return. It takes time for change to become established, and standardization cements the change in the organization's culture, making it hard for people to go back to the way things were.
Conclusion
Being asked to handle change management within an organization is no easy task. But by making sure that these four critical steps aren't missed can lead to a greater chance of success. The project's success can lay down the foundation that will ensure that future change management goes smoothly.
For more information on our Lean Six Sigma training classes and services, please visit 6sigma.com.
Original Article: https://6sigma.com/4-critical-steps-in-change-management/
Subscribe to our newsletter and exclusive Leadership content.
We respect your privacy and won't spam your inbox